AC Milan vs Juventus FC
Football: Italy, Serie A, Game week 26th
Date: dimanche, 02 mars 2014 – 8:45 pm CET - 20:45
Stadium: San Siro, Milan, Italie
AC Milan and their fans are for sure not on the bright side of their football life. Their form is now very patchy. The entrance to the European club championships for the next season is still within their reach but it is not an easy task for them. To the 5th position in the table they are losing now 5 points (Europa League) and to the 3rd place (Champions League qualifiers) 16 points. Following the 0:1 defeat at home from Atlético Madrid during the first leg of Champions League's 8th finals there are small chances that Milan will win the Champions League. In the last five games Milan managed to win only twice (against Sampdoria and Bologna in Serie A) and lost also twice - as already-mentioned against Atlético Madrid and against Napoli in Serie A. When it comes to their home form, the performance is also not solid – loss, win, draw, loss and win. Of course they are not fighting a lost battle against Juventus FC.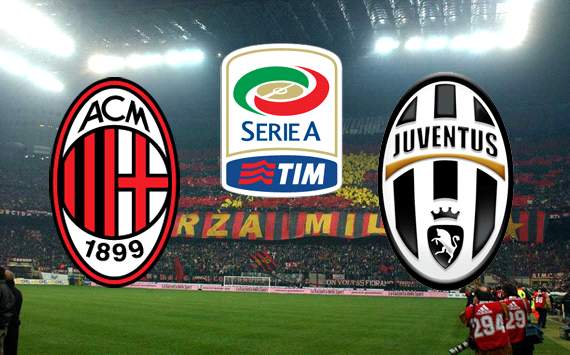 Juventus team are atop the Serie A table. This season they are undoubtedly the best and the most solid team in the Italian league. What's more Conte's players are boosted by their prestige win in the local derby match against Torino last week and Thursday's away win against Trabzonspor in the Europa League. In the last five games there was only one side which managed to deprive Juventus the full three points – the game against Hellas Verona ended in 2:2 draw. The current leaders lost only one game in the league this season, back in October against Fiorentina. Since then they are undefeated in the league.
AC Milan vs Juventus team form:
AC Milan:
23 Feb 2014 Sampdoria 0 - AC Milan 2 SR-A
19 Feb 2014 AC Milan 0 - Atlético de Madrid 1 UCL
14 Feb 2014 AC Milan 1 - Bologna 0 SR-A
8 Feb 2014 Napoli 3 - AC Milan 1 SR-A
1 Feb 2014 AC Milan 1 - Torino 1 SR-A
Juventus FC:
27 Feb 2014 Trabzonspor 0 - Juventus 2 EL
23 Feb 2014 Juventus 1 - Torino 0 SR-A
20 Feb 2014 Juventus 2 - Trabzonspor 0 EL
16 Feb 2014 Juventus 3 - Chievo 1 SR-A
9 Feb 2014 Hellas Verona 2 - Juventus 2 SR-A