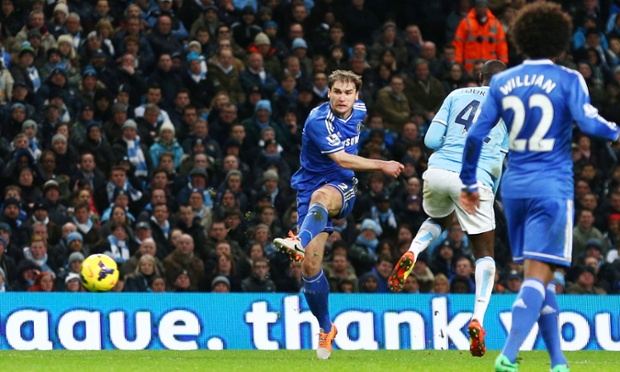 Manchester City vs Chelsea - Competition: English Premier League, Matchday 5
Man City enter this match having not won a game for nearly a month. A shock 1:0 defeat at home to Stoke City will have Manuel Pelligrini scratching his head, a 2:2 draw at Arsenal was a solid result, but defeat came again in the form of a stern Bayern Munich side over the midweek. City held strong in that contest and were perhaps a bit unfortunate to not come away with at least a point. But so goes the unforgiving sport of football, and the Citizens will need to quickly forget their recent woes quickly for a critically-important match-up with Chelsea FC. These clubs are the two league favorites to claim the English Premier League crown, and the players know that defeat here at the Etihad Stadium would be a massive detriment to their title defence. They will take confidence in the fact that they are unbeaten in 28 of their last 31 Premier League matches, but one of those defeats came at the hands of the Blues just last season. Branislav Ivanovic netted the lone-goal match winner in that meeting, and the Citizens will need to be wise to the Serbian, who is perhaps the best right-back in all of England. But the visitors have so many weapons, and if the hosts hope to claim a victory here, they'll need Sergio Aguero to be in highlight form.
Chelsea team saw their 4-match winning streak snapped over the midweek in the Champions League, getting upset on home turf by Schalke (1:1). It's exactly the thing that worries their fans over recent memory, as the Blues tend to overlook opponents they're supposed to beat. To be fair to Schalke, they played an extraordinary match, but the Blues arguably have no holes in their team in terms of squad depth and talent. Manager Jose Mourinho will demand a strong response in their return to league play, and the boys will be bolstered by the return of Diego Costa to the starting line-up. In last season's trip to the Etihad Stadium, the visitors claimed all 3 points in shutout fashion, and they'll be confident of doing so here once again. However, playmaker Cesc Fabregas and Diego Costa, the two main catalysts this season in Chelsea's surge, will find that Man City are no picnic with the likes of Yaya Toure and Vincent Kompany hounding the two all day long. We do expect them to break through the City defence once or twice in an entertaining affair, but knowing Jose Mourinho, he'll prefer to play for the away draw than to risk it all and go for the win in the event the match stays tight into the second half.

Match date: Sunday, 21 September 2014
Kick Off Time: 16:00 BST - 15:00 GMT
Venue: Etihad Stadium, Manchester, United Kingdom