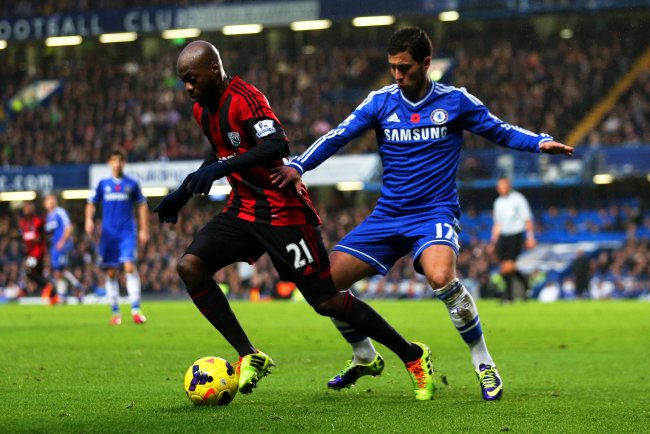 Chelsea vs West Bromwich Albion
Competition: English Premier League
Match date: 22 November 2014
Kick Off Time: 15:00 BST
Venue: Stamford Bridge, London
In all competitions, Chelsea FC have not been beaten since early August. Even after drawing with Manchester United several weeks ago, Chelsea have earned the right to be four points clear of Southampton and eight points clear of Man City in the Premiere League thus far. Following their win over Liverpool last Saturday, Chelsea manager Jose Mourinho criticized fans for their lack of vocal support. It is highly likely that Chelsea supporters will meet this accusation with a rousing welcome home for Saturday's match versus West Brom. Against West Brom, Chelsea have struggled in recent years. Their last five meeting, the blues have lost twice, drawn twice and won only once (three matches ago).
West Bromwich is coming off a 0-2 loss to Newcastle on November 9
th
. Their form has been lackluster of late, finding only one win since beating Burnley on September 28
th
. They are also scoreless in their last two matches. Against Chelsea FC, they have had some good success in recent years. West Brom and Chelsea have both managed to take five points from their last two seasons (four matches) playing against each other in the Premiere League. Though the stats show Chelsea as an overwhelming favorite, West Brom will certainly put up a fight in hopes of remaining in the top half of the table. Even a draw against the frontrunners would be a massive help for the Baggies, so they will likely show a very defensive starting line up and formation.
Chelsea last 5 matches:
26/10/14 Manchester United 1 – 1 Chelsea
28/10/14 Shrewsbury Town 1 – 2 Chelsea
01/11/14 Chelsea 2 – 1 QPR
05/11/14 Maribor 1 – 1 Chelsea
08/11/14 Liverpool 1 – 2 Chelsea
West Brom last 5 matches:
20/10/14 West Brom 2 – 2 Manchester United
25/10/14 West Brom 2 – 2 Crystal Palace
28/10/14
Bournemouth
2 – 1 West Brom
01/11/14 Leicester City 0 – 1 West Brom
09/11/14 West Brom 0 – 2 Newcastle