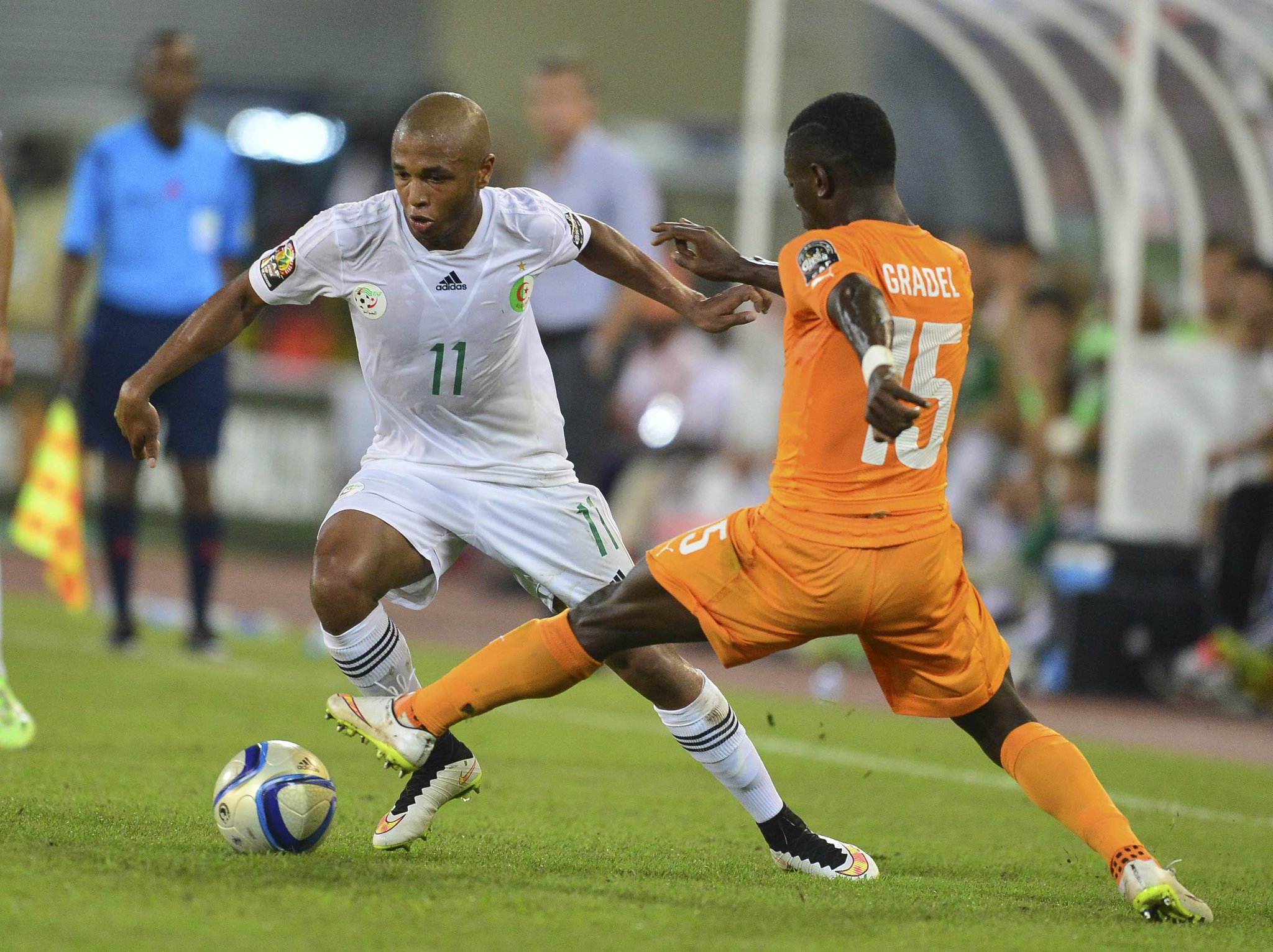 Congo DR vs Cote d'Ivoire - Competition: Africa Cup of Nations
The host of this next meeting Congo DR had a terrible start into their quarterfinal game against Congo. The first half though ended with a scoreless draw but afterwards things got crazy. Congo took the lead in minute 55 and only seven minutes later they increased by scoring the 2:0 thru Bifouma. With a 0:2 leg and only 30 minutes left to play things couldn't had been worse. Still, no reason to give up the game and the chance for reaching the semi finals at the African Cup of Nations. Mbokani scored the 1:2 in minute 65 and marked the 4:2 in the last minute of the game. DR Congo never gave up and rewarded themselves. Now they have the chance for the final, but their opponent will be a tougher one compared to the quarter final. In their last meeting with the Cote d'Ivoire though they beat them with 4:3 at the qualification for the African Cup. And in 2015 they are still unbeaten (4 draws, 1 win).
The Cote d'Ivoire team was one of the big favorites for winning the African Cup of Nations 2015. They started the year 2015 with 2 friendlies (1 win against Nigeria 1:0, and 0:2 defeat against Sweden. After this 2 performances they kicked off the Cup with 2 draws at the group stage against Guinea and Mali, before they advanced into the quarter finals thanks to a 1:0 win against a strong team from Cameroon. At the quarter finals they had to play against one of the best teams at the FIFA World Cup 2014 – Algeria. Newly signed Man City striker Bony marked the leading goal for the "Elephants" but Algeria equalized shortly after the break. And once again Bony was the man to bring back the lead for the Cote d'Ivoire – with another header. The final goal of the game was scored by Gervinho in minute 90. Gradel and Bony have been their best scorer so far, each with 2 goals. With such a strong offense they are surely in favor for winning the semi finals.
Congo DR last 5 matches:
07/01/15 Cameroon 1 – 1 Congo DR
18/01/15 Zambia 1 – 1 Congo DR
22/01/15 Cape Verde Islands 0 – 0 Congo DR
26/01/15 Congo DR 1 – 1 Tunisia
31/01/15 Congo 2 – 4 Congo DR
Cote d'Ivoire last 5 matches:
15/01/15 Sweden 2 – 0 Cote d'Ivoire
20/01/15 Cote d'Ivoire 1 – 1 Guinea
24/01/15 Cote d'Ivoire 1 – 1 Mali
28/01/15 Cameroon 0 – 1 Cote d'Ivoire
01/02/15 Cote d'Ivoire 3 – 1 Algeria
Match date: 04 February 2015
Kick Off Time: 19:00 GMT
Venue: Estadio de Bata